Qigong and 8-Step Taiji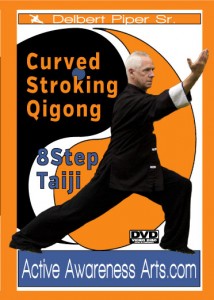 Qigong is a form of gentle exercise composed of movements that are repeated a number of times, often stretching the body, increasing fluid movement, and building awareness of how the body moves through space.
8-Step taiji is a beginner form that uses synchronized movement to increase balance, mental clarity, and internal calmness.
---
In this DVD you will learn the wonderfully relaxing, and healthful Curved Stroking Qigong form, plus the traditional Yang Family Style Standardized 8-Step Taiji Form.
Video Sample Coming ..
NOTE: If you come to Del's local classes, he has them, and you can purchase from him directly. If you wish to order in bulk, he will sell them to you at a discount (based on the amount you wish to purchase). Contact him to work out the details: (330) 299-8054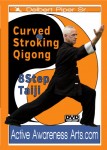 Qigong and 8-Step Taiji
90 Minutes Of Instruction